Hey guys! A new version of the well known game
Angry Birds
is out!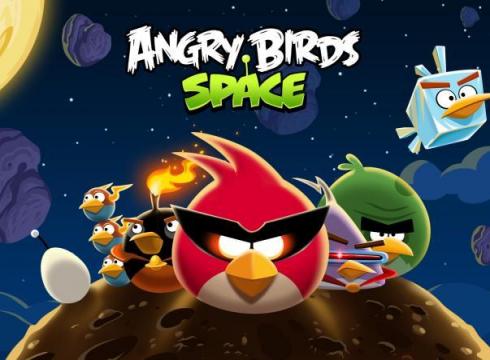 And this time they're in space! The new game came out on March 22nd and is currently number one for paid apps (in the US). Unfortunately I can't download and play the app because my iPod Touch can't go past iOS version 3.1 and this
Angry Birds
game needs 4.0. (I'm saving up for a new one :P) So because I can't play it right now I want you guys to review it for me! Just comment or email
fireball916@gmail.com
your opinion on the game!
Don't have the 99 cents to download the new
Angry Birds Space
? Try going to
m.freemyapps.com
. All you have to do is download a few sponsor apps for free and then you have enough credits within 4-7 downloads to get the app for free! I've tried the site and it works! I've gotten regular
Angry Birds
and
Cut The Rope
from here.
P.S. Here's a list of all the Angry Bird apps if you want to download them and try them out as well.